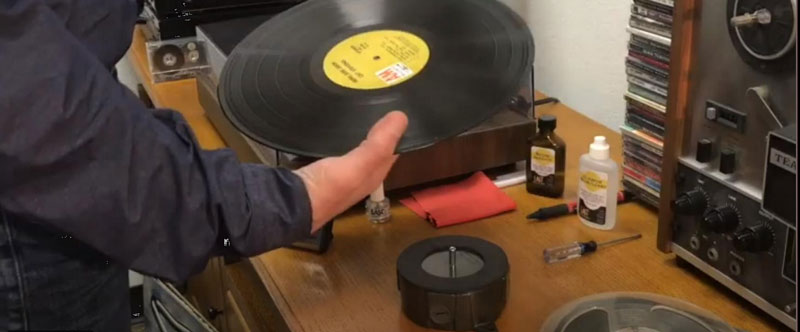 Pro-Tip: keep your records safe and dust-free by elevating it during cleaning
This video shows how to clean vinyl records. One of the problems of cleaning a record is that after you clean one side, you must reverse the record and set it down on a surface to clean the other side. Meanwhile, that annoying stray speck of dirt or dust on your record jacket or towel will get stuck to your record. A good solution is to use The LAST Stand. This device elevates your record so that nothing will touch the grooves after you've cleaned them.
Using The Last Stand to Clean Vinyl Records
DIY – Make The LAST Stand Yourself
It's easy to make a stand for your own use. All you need is a trip to the home improvement store for about $10.00 worth of parts, and you'll have the parts to drill and assemble the stand. Watch the video tutorial here.