The LAST Factory was founded in 1979 in Livermore California by three scientists interested in preserving their own record collections. First they set out to research the underlying causes of vinyl record wear. Based on the research, they invented a preservative that actually prevents record damage. Even after hundreds of plays, their vinyl records sounded brand new. They named this ground-breaking product LAST Record Preservative (Liquid Archival Sound Treatment), which continues to receive wide acclaim in the audio industry today.
With ongoing research, the LAST product family has grown to include products designed to increase the life of all kinds of acoustical and video media, from reel-to-reel tapes to CDs and DVDs. LAST formulas help individuals, institutions, and the recording and broadcast industries to save and protect their vast libraries of recorded information.
The Last Factory sale in 2019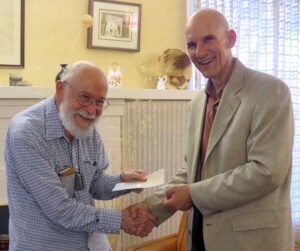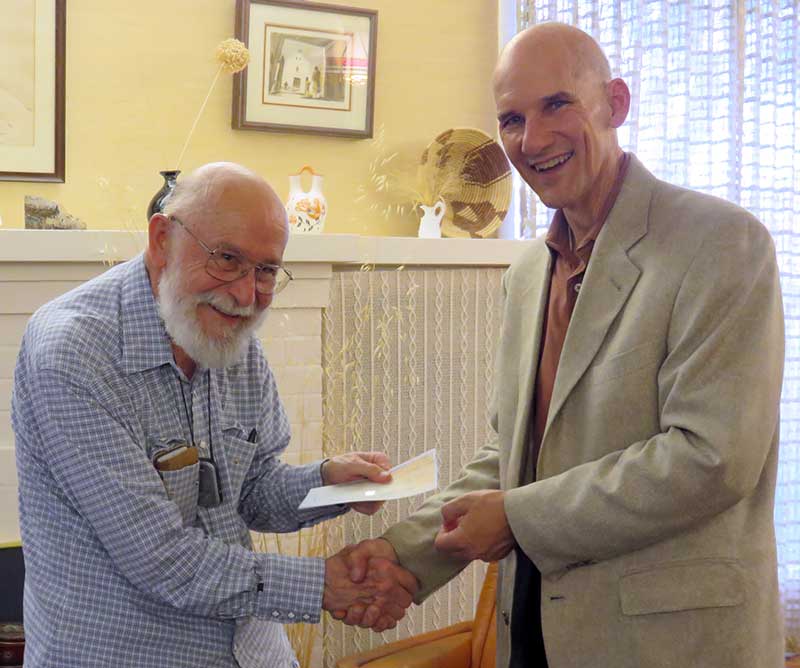 After 40 years of managing The LAST Factory, Walter Davies wanted a lighter schedule in his life. He wanted to devote more time to his photography hobby while still staying involved with the company. Enter Jeffrey Kaskey, a long-time friend and audio enthusiast, looking for a new adventure. Jeff saw that the renewed interest in vinyl records provided an opportunity to regrow The LAST Factory. Together they fashioned a sale that acted as a partnership. Walter remained with the company as a scientific advisor, offering advice and insight.
Our company headquarters and factory are still located in Livermore, California. From here we distribute to fine audio and record dealers around the world. View a map of our dealers on our Store Locator page.
---
Jeff Kaskey, Proud Owner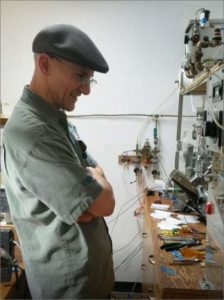 Jeff began using LAST products on his vinyl records in the 1980's. After moving to the small town of Livermore, he discovered it was the hometown of The LAST Factory. He met Walter Davies through their work in local non-profits. Walter and Jeff had long talks about how to move the Factory forward. Over some delicious meals cooked by Walter's wife, Nan, they formulated a plan. Jeff is the new owner, Walter became the technical wizard, and Christine and Moe! continue to make it all work.
---
Christine McCall, COO (Wearer of Many Hats)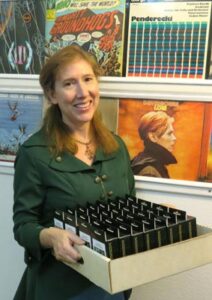 Christine McCall originally met Walter Davies through the local art club.  They became good friends, and soon she began working at The LAST Factory to overhaul the company website and store. Over the years she learned bookkeeping, invoicing, packaging, mailing, and customer service. Now she manages the daily operations at the factory.
---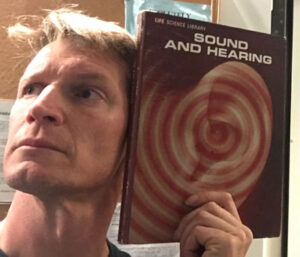 MOE!
Moe! is the go-to guy to get anything done. From shipping and packaging, from inventory to quality control, he ensures that every bottle going out the door is of the highest quality. In his off hours, he is a conductor and composer for the Moe! Staiano Ensemble, (formerly Moe!kestra!), a large-ensemble avant-garde orchestra, which can feature over 30 musicians playing everything from violins, clarinets and cellos to drum kits, oscillators and electric guitars. Moe! Staiano Ensemble performances are high-energy, electrifying experiences that create unique and memorable soundscapes that intrigue and beguile. Learn more about his creative pursuits at www.moestaiano.com.