The LAST Factory was founded in 1979 in Livermore California, by three scientists who were interested in preserving their own record collections. They set out to understand the underlying causes of vinyl record wear. Exhaustive research led to record cleaners and preservatives that prevented damage to the vinyl records in their own collections. They then built their own production equipment to mix and bottle the various products to very high quality standards.  After 40 years, LAST Factory Record Preservative continues to receive wide acclaim in the audio industry. 
With ongoing research, the LAST product family has grown to include products that are designed to increase the life of all kinds of acoustical and video media, from reel-to-reel tapes to CDS and DVDS. LAST formulas help individuals, institutions, and the recording and broadcast industries to save and protect their vast libraries of recorded information. 
The Last Factory sale in 2019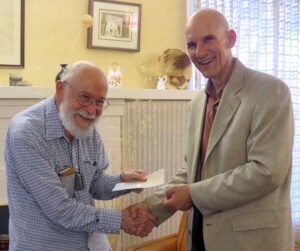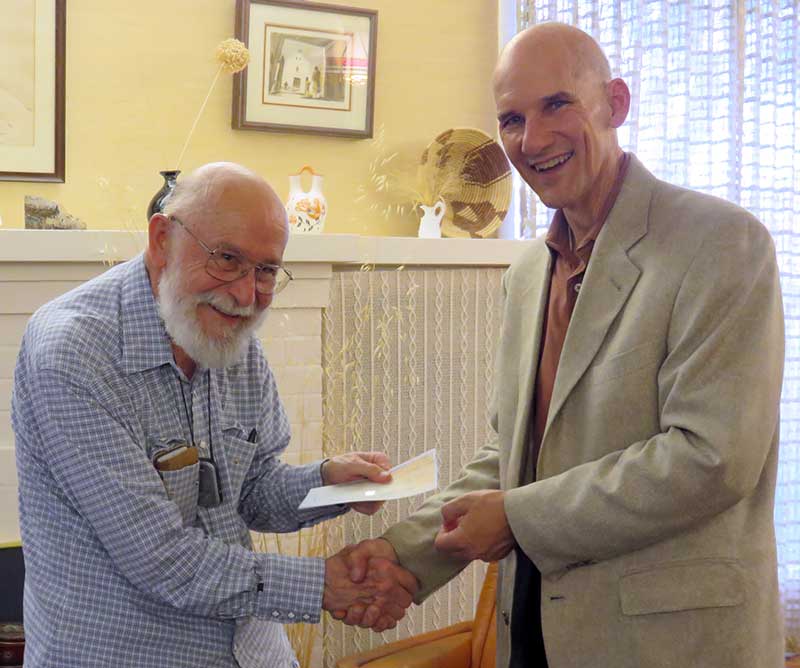 After 40 years of managing The Last Factory, Walter Davies wanted a lighter schedule with more time to devote to his photography hobby. But he wanted to stay involved with the company. Enter Jeffrey Kaskey, a long-time friend who was looking for a new adventure. Jeff saw that the re-surging interest in vinyl records could provide an opportunity to regrow The Last Factory. Together they fashioned a sale that acts as a partnership. Walter remains with the company as a scientific advisor, offering invaluable counsel on the record industry.  Jeff will grow the company through evangelizing Last's time-tested products.
Headquarters
The LAST Factory
2011 Research Drive
Livermore, CA 94550-3803
Phone: (925) 449-9449
---
Jeff Kaskey, Owner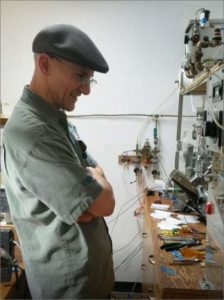 Jeff Kaskey began using LAST products on his vinyl records in the 1980's. After moving to the small town of Livermore, he was excited to discover it was the hometown of The LAST Factory. He met Walter Davies through their work in local non-profits. Walter and Jeff talked about how to move the Factory forward and over some delicious meals by Walter's wife Nan, they formulated a plan. Jeff is the new owner, Walter is the technical wizard, and Christine and Moe continue to make it all work.
---
Walter Davies, a company founder and current advisor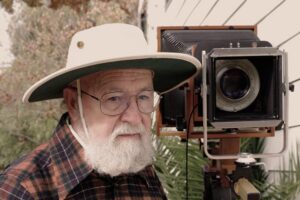 Walter is the remaining scientist and owner of the LAST Factory. He prefers the old-school approach, making all the cleaning and preservative solutions himself, by hand. His laboratory is fascinating – some equipment is powered only by pneumatics, and use clockwork gears and gauges to run. Walter loves all forms of old media, and is an avid vinyl record collector. He also loves photography, and develops platinum prints from his antique camera. 
---
Christine McCall, COO (Wearer of Many Hats)
Christine McCall moved to Livermore in 2005. She joined the Livermore Art Association and met Walter Davies, who helped her  print her first photography photos. They became good friends, and she began working at The Last Factory in order to overhaul the company website and store. Over the years she learned bookkeeping, invoicing, packaging, mailing, and customer service. Now she manages the daily operations at the factory.
---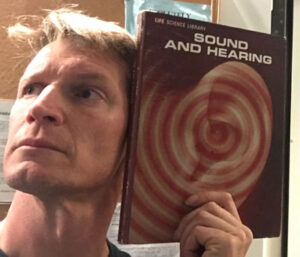 MOE!
Moe! is the go-to guy to get anything done. From shipping and packaging, from inventory to quality control, Moe! ensures that every bottle going out the door is of the highest quality. In his off hours, he is a conductor and composer for the Moe! Staiano Ensemble, (formerly Moe!kestra!), a large-ensemble avant garde orchestra, which can feature over 30 musicians playing everything from violins, clarinets and cellos to drum kits, oscillators and electric guitars. Moe! Staiano Ensemble performances are high-energy, electrifying experiences that create unique and memorable soundscapes that intrigue and beguile. Learn more about his creative pursuits at www.moestaiano.com.