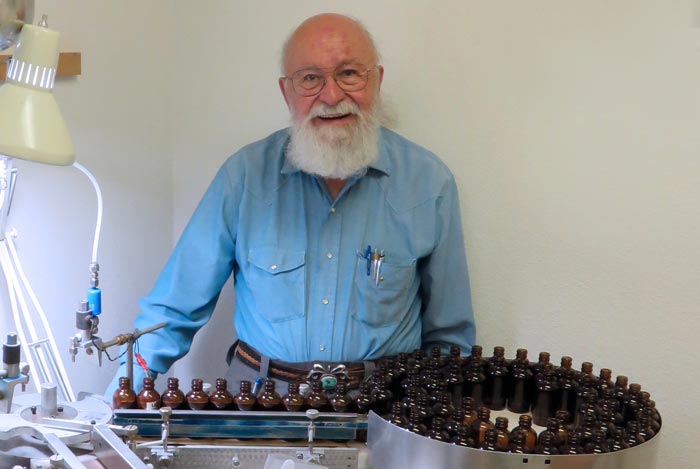 Friends, Loyal Customers, Curious Passersby
With a heavy heart that I report the passing of Walter Davies, the remaining founder of The LAST Factory. Walter dedicated over 40 years, on top of more years with his own audio store, to create this resource. Many of you know of the unique, research-based hands-on company that his perseverance created. And a few of you also know just what an amazing, talented, friendly gentleman he was. One of those rare people who could be passionate without being angry, be loyal without being biased, be expert without being overbearing. He was kind in all things and accomplished at many. Each of us wears many hats in a day and more in a life, and Walter excelled at the full range from husband and father to artist and scientist. He was dedicated to his wonderful wife Nan and blessed by his children Bryn and Wally.
I first met Walter through his work as a large format photographer and as a patron of the local theater. Though not his usual instrument, in a unique symphonic performance I recall him playing his assigned instrument with all dedication and seriousness, even though it was a vacuum cleaner. The two flutes carved into the front door of their home were a tribute to his and Nan's more serious musical interests.
The LAST Factory will carry on because of the careful foundation he laid. But not a day goes by when I don't wish for a moment of Walter's insight, his encyclopedic industry knowledge, or his friendly counsel. We will all miss him terribly.
-Jeff, Christine, and Moe