Description
A happy discovery at our warehouse has allowed us to offer this very limited edition gift set to our website customers. This set includes our popular LAST Record Preservative/Cleaner Kit in an original 1983 leatherette box, and a vintage LAST Coffee Cup. These are not reproductions. When our employees reorganized the warehouse they stumbled on 3 boxes of old promotional coffee cups. Manufactured in 1983 by Anchor Hocking (Lancaster Ohio), these milk glass pyrex cups were given out at trade shows. 
Long-time fans of LAST will remember our leatherette holders. Many years ago we had to discontinue using these boxes because our bottle supplier stopped making the flat-sided amber glass model that fit into the compartments. After a fruitless search the company switched to the Boston Round bottle style, which was the wrong shape. But now the flat bottles are back in production, and there is much rejoicing at the Factory. 
We have decided to pair our Last Cups with the Leatherette Kit and offer them as a gift set. Since there are only 75 cups this is a very limited edition product, and is only available for purchase here on our website. So put on a record, sip some coffee, and indulge in some serious '80s nostalgia. And act soon, because when they are gone, they're gone!
Included in the Package:
2oz Record Preservative
2 oz All-Purpose Record Cleaner
3 ml Transfer Pipette
4 Microfiber Applicators
5 sheets of LAST Dot Stickers
1 Anchor Hocking milk glass mug
1 Leatherette box
Cups are microwave/dishwasher safe. The Leatherette kit is almost identical to the original product, with the exception being the clear precision pipette: the black rubber pipette tended to leak and was discontinued. To be clear, the leatherette box is from 1983, but the bottles and fluids inside are new.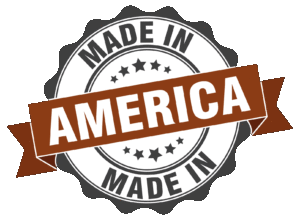 LAST Record Preservative has been universally applauded by the super-critical reviewers and editors of audio publications. New records treated with LAST Record Preservative and kept clean can be played hundreds of times without discernible wear–allowing them to be in pristine condition for future generations.  It chemically enhances the molecular stability, and therefore the cohesiveness of the groove surface so that it completely resists the damaging effects of stylus shock waves.   
The 30-second treatment affects the vinyl to a depth of about ten molecular layers and becomes part of the groove wall. There are no surface residues that can be picked up by the stylus. In fact, overuse is harmless.
Last All-Purpose Cleaner is the most advanced everyday record cleaning solution available. It is superb for maintenance cleaning of records. LAST All Purpose Record Cleaner is economical and safe for both vinyl and 78's. LAST Record Preservative protects against any measurable record wear. It maintains the first-play fidelity for 200+ plays per treatment. The record preservative also works on used records. It can revitalize them and bring the sound back to life. It will wear-protect them and stop any further damage from the needle.
This kit treats 85-90 vinyl records (both sides).
How to use the All-Purpose Record Cleaner